DEPARTMENTS
ELECTRONICS
This department has been largely growing during the last ten years. The electronic component of RICO products is made in this department: from the LED lights to the PCBA for automotive lamps (front, rear, sidemarker, CHMSL, lincence plate lamps) dryers lamps, the PCB for weight sensors and for thermostats.
RICO performs the assembling of chip on board having at disposal three different processes, according to the needs: SMT, Wedge Bonding and PTH.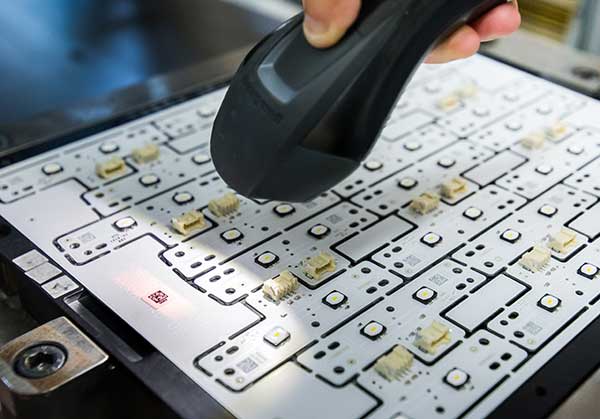 SMT (Surface Mounting Technology)
technology for assembling the chip on board: components are directly soldered on the surface of the printed circuit board. (PCB).
RICO has 4 complete SMT lines, two of which equipped with SPI 3D and 3D AOI camera control in line. All operators working in this department are certified IPCA610.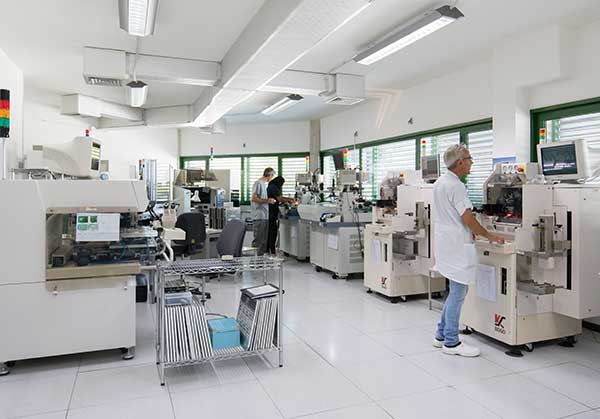 WEDGE BONDING
This technology is very useful especially when it is necessary to save space. The Wedge Bonding process, opposite to the SMT, allows to assemble components withous their external case. It is mainly a "stitching of the chips on the board" with very thin wires (ranging from 25 to 50 microns). RICO has 4 machines for wedge bonding, 3 of which are automatic and 1 is half automatic, for the production of very big board. Main products made with this technique are: RFID sensors, tires pressure sensors, and chronothermostat displays.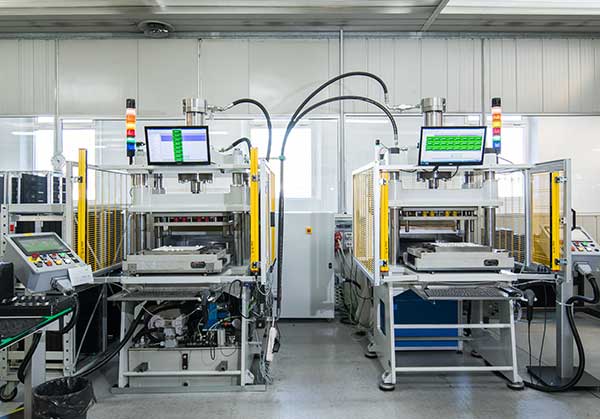 PTH (Pin Through Hole) / THT (Through-Hole Technology)
This technology allows to assemble the component on the board with a soldering process of its the metal pins.
CONTACT US
Fill out the form to ask for information about RICO's products or any other request.