DEPARTMENTS
QUALITY
RICO Quality Department takes care of product and process quality, complying with the most strict international rules and regulations, like AIAG, VDA 6.3 and IATF.
The company has an internal laboratory with primary accredited instruments through which calibration and fine setting of both created in house or purchased machines are performed. RICO take particular care of control and measurement of parts.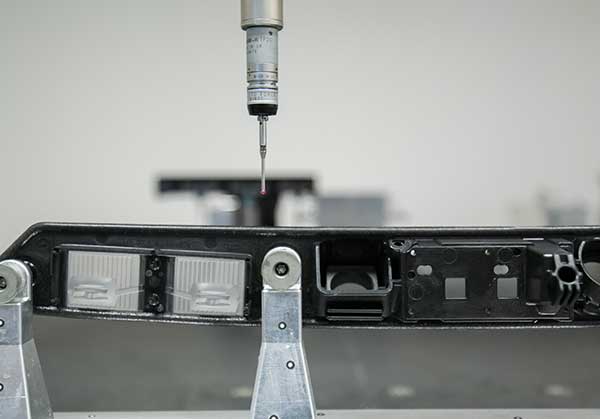 METROLOGY AND TEST LAB
RICO has inhouse a test lab for performing following tests: climatic chamber test, CASS test (Salt spray test), thermal shock test, Cross-cut test, paint thickness test with the possibility to measure the interpolation layer. As for the parts measurement RICO has at disposal optical 2D and 3D machines (OGP, GOM) and a CMM machine.
CONTACT US
Fill out the form to ask for information about RICO's products or any other request.